E-120
Cold drinks dispenser
Serve your cold drinks with style and ease with NH, the most innovative cooler in the sector, a perfect machine to cool any kind of beverage.
Durable 
Design
Thanks to its design made of hard and resistant plastic, NH provides 
high durability

 ensuring long life cycle in your premises. The plastic parts won't rust or dent like other metal drink dispenser, helping it maintain its 

professional appearance

 for years to come.
Budget 
Friendly
Where classic shapes meets reliable performance. Granibeach is our traditional Slush machine 
intended for everyday use.

 Ideal for all who want to enjoy preparing delicious slush, cold drinks, sherbets, cocktails and more with an 

extraordinary quality / price ratio.
Enhanced 
Cleaning process
We know that a long and arduous cleanup is what puts many people off using this type of equipment, for this reason NH features an 
easy bowl release system

 that, without the need for any tools, decreases time spent during assembly and disassembly process. Also, the bottom tray keeps drips and splashes off 

your ensures that your countertop always looks its best.
Right Temperature,
 Boost Flavour Drink temperature is important when it comes to flavor, for most people, 
right temperature

 can enhance
Easy to keep 
cold and ready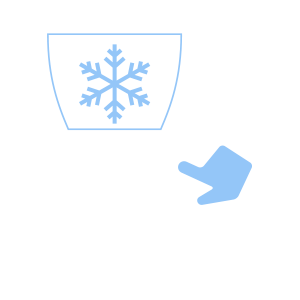 Operating NH is easy, simply lift the lid, pour your drink and turn it on. The unit is equipped with an 
easy to use two-switch control panel.

 There is a mixer switch and cooling switch, simply flipping up this two switches starts the mixer motor and begins the cooling process.
Push&Flow 
Tap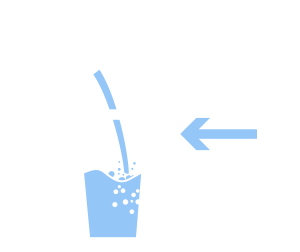 With NH you can serve your drinks with 
only one hand,

 just press the glass or the jug against the tap to get the drink. NH tap allow you to serve drinks 

without pulp

 for those clients who want a smoother drink or 

with pulp

 to unleash all fruit nutrients and boost the healthy properties of juice. It features high level of hygiene and simple to dismantle and clean.
 Wide range 
of Drinks
NH is incredibly versatile, allowing you to 
cool and serve a wide selection of drinks:

 Juice, water, milk, flavored milk, tea, lemonade, rehydration & Sport drinks, cocktail drinks, natural fruit juices, coffee, detox beverages, wine, refreshing soups made with vegetables, cold infusions.
Crystal 
Clear Bowls
The unit features durable, crystal clear polycarbonate bowls. Maximize the visibility while minimizes the risk of breakage ensuring many years of use. 
Show the exotic colors of your fruit juice, cocktail, etc.

 and make easy for your customers to view the bowl contents to increase impulse sales.
Mix and serve 
finest quality
Its continuous rotary system keeps the product 
well mixed

 and consistently blended for the best cold drink experience. Prevents products from settling to the bottom, which ruins the drink quality and negatively affect the taste, and ensures a 

perfect product lump-free consistency.